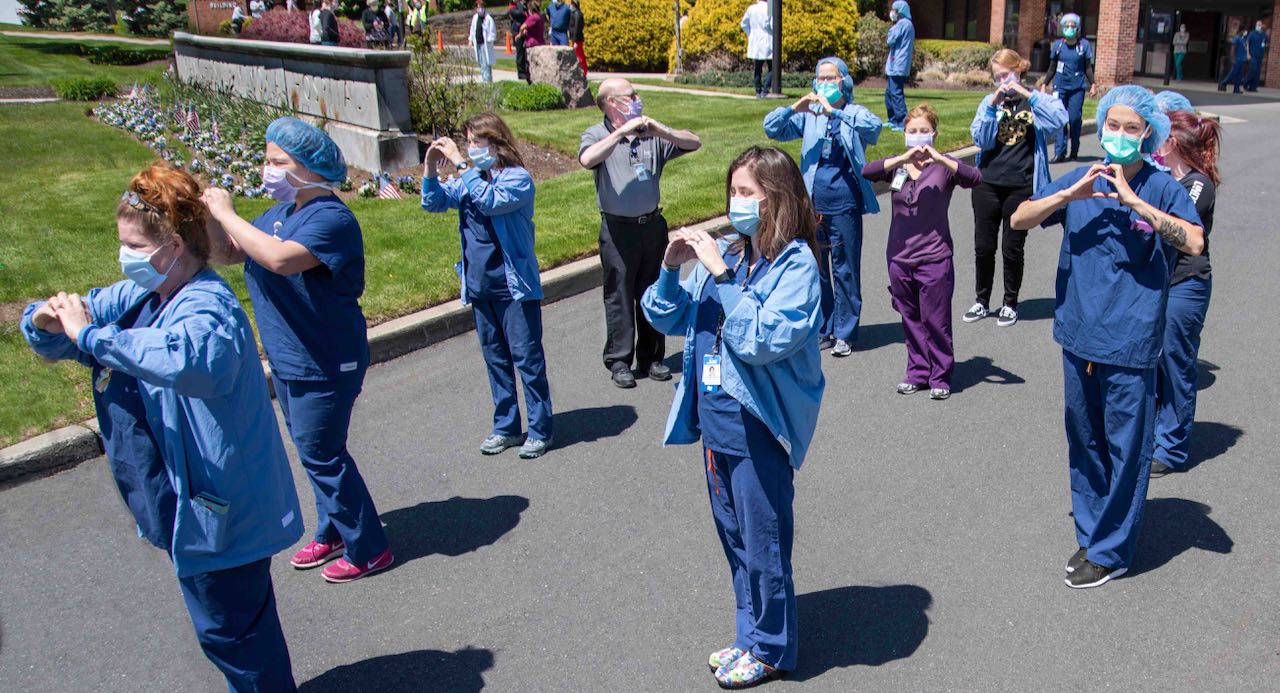 EMBODYING YOUR PRACTICE
for health care practitioners
Anita Chari (Ph.D) and Angelica Singh (M.A., BCST) are excited to partner with British Columbia Nurses Union (BCNU) to bring Embodying Your Practice to BCNU Nurses. Embodying Your Practice is a program that teaches health care practitioners the foundations of nervous system regulation, trauma-informed practices, and equity and inclusion work to support you to cultivate resiliency, holistic self-nurturing, and a workplace that is relational and person-centered.
We all know nurses have shouldered the brunt of the recent pandemic and how the confluence of crises have exposed the egregious inequalities in health care. It's high time that we learn how to support nurses in a meaningful and lasting way, that no longer asks the impossible of those who give the most. As a society, we've hit a breaking point. This situation is traumatizing for nurses, and if it's not addressed will continue to impact the health of the nursing community for decades to come. That's why we're partnering with BCNU to begin the process of unwinding the overwhelm, the burnout and the trauma. Embodying Your Practice is a dynamic approach that brings relief from the overwhelm by teaching nurses effective tools and protocols to settle their nervous systems. You can immediately begin to incorporate these tools into your daily life, whether it's on your way to work, at home, while you're organizing charts on your shift, or getting ready to leave work at the end of the day. We know that you don't need more busywork, you need practical protocols that will help you to settle and feel connected to yourself in an efficient way, and that's what you'll find in the course. We've designed Embodying Your Practice so that you can experience calm and a sense of settledness in your body that will sustain you even in the most challenging of times.
Embodying Your Practice is an On-Demand course divided into 4 Modules. The course is designed so you can do the practices on your own time, and it should take no more than 1-2 hours per week over the course of about 4 weeks. The modules lead you through the foundational skills of trauma-informed practice, so that you can resource yourself, settle your nervous system, and process the overwhelm and trauma that you hold in your body, whether it arises from pandemic burnout, personal trauma, or racialized and ancestral trauma. At the end of 4 weeks you'll have a toolkit for working with your overwhelm, holding appropriate boundaries in your life and work, and collaborating to create a more equitable and relational workplace. The course launches on X date, and will be available for you to use immediately. Once you register for the course, you'll be able to download the practices onto your phone or tablet so they'll be there for you to use whether you're at home or on the go, or anytime you need some extra support and resource. Welcome to the journey! And please join us for our upcoming live webinars [insert dates and links] where we'll respond to your questions and share practices in a collective space. The antidote to overwhelm is the right kind of contact and relationship, and that's what we're here to support you in cultivating. We are excited to meet you.
Summer 2021 Webinars for Embodying Your Practice
Webinar 2: Skills of Resiliency for Keeping a Daily Calm
When: Jul 8, 2021 12:00 PM Pacific Time (US and Canada)
Register in advance for this meeting:
https://us02web.zoom.us/meeting/register/tZUkceyoqTssHdxiNPwx7vLpOm0k5Keg5SqF
In this webinar you'll learn practical skills for settling your nervous system at a deep level and keeping calm in the midst of daily stresses, at home and in the workplace.
Webinar 3: How Intergenerational and Racialized Trauma Impact Your Nervous System
When: Jul 28, 2021 12:00 PM Pacific Time (US and Canada)
Register in advance for this meeting:
https://us02web.zoom.us/meeting/register/tZ0ofumprD0iHtXWUbyJGp8qFfHpIS9T8v8y
In this webinar you'll learn about how historical, intergenerational and racialized trauma are held in the body, and how to work with these forms of trauma personally as well as when they arise in the workplace.
Webinar 4: Skills of Support for Nervous System Regulation and Destressing
When: Aug 25, 2021 12:00 PM Pacific Time (US and Canada)
Register in advance for this meeting:
https://us02web.zoom.us/meeting/register/tZwocOGrqDsrHtNKSoepblZ3uhIbwVa8PMum
In this webinar you'll learn practical tools for navigating daily transitions to orient you throughout the day.